Pacman Jones
I Belong In The Hall Of Fame
I Was Better Than Hester!!!
8/30/2021 12:40 AM PT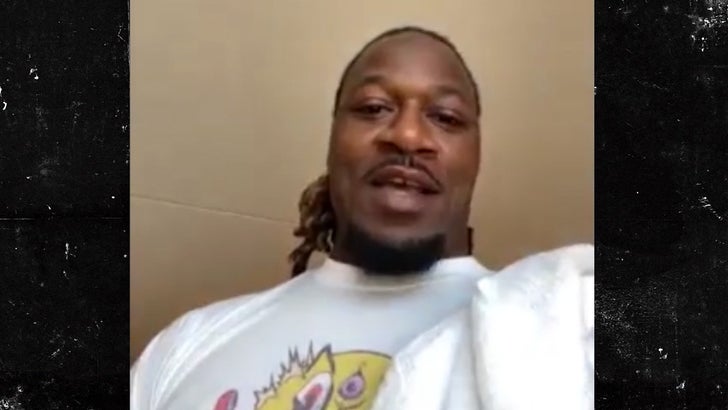 TMZSports.com
Adam "Pacman" Jones says he belongs in the Hall of Fame on either the 1st or 2nd ballot … telling TMZ Sports he believes he was a better special teamer than Devin Hester.
The former Tennessee Titans superstar made the claim to us before his big Rough N' Rowdy fight last week … explaining he truly believes he's one of the best return men of all-time.
"If you just go back and look at the history, who would be your top three, four returners from 2005 to 2017-18 season?" Jones said.
"If you look at the average per yard, how many times I've touched the ball, with even with being suspended, I had more yards than Devin Hester if you look at the amount of times we touched the ball."
Jones averaged 1 more yard per kickoff return than Hester in his career … although Devin had Pacman in just about every other stat.
Still, Hester took nearly double the amount of returns that Jones did in their careers — something Pacman says Hall of Fame voters should take into account when looking at the numbers.
"We'll see, man," Jones says. "You know I had a lot of baggage that went along with me but I got that out the way … I truly feel that I was if not number one in returns, I got to be one or two. No less than three."
Of course, returners have yet to get into the Hall solely based on their accomplishments as a special teamer — though many believe Hester could get in next year.
Jones (who's eligible for the Hall in 2024) seems to be content with his career even if he doesn't get in … telling us, "I've outlasted my whole draft class beside the quarterbacks and my work is speaking for itself, man."