On Aug. 23, 1961, NASA launched the Ranger 1 robotic spacecraft on a precursor mission to test new technologies for later moon missions.
NASA's Ranger program had the ultimate goal of photographing and mapping the lunar surface. Ranger 1 was launched with the primary mission of testing the performance of the spacecraft's functions and parts. It also studied particles and fields around the Earth in space.
While it was designed to enter a high orbit 37,000 by 684,000 miles (60,000 by 1,100,000 km), but it never made it beyond low-Earth orbit. A malfunction with the rocket caused the engine to shut down prematurely, which sent it tumbling around the Earth. On Aug. 30, it re-entered Earth's atmosphere and was incinerated.
21 Most Marvelous Moon Missions of All Time 
Space History Photo: The Ranger Spacecraft 
Ranger 7: First U.S. Close-Ups of the Moon 
Catch up on our entire "On This Day In Space" series on YouTube with this playlist.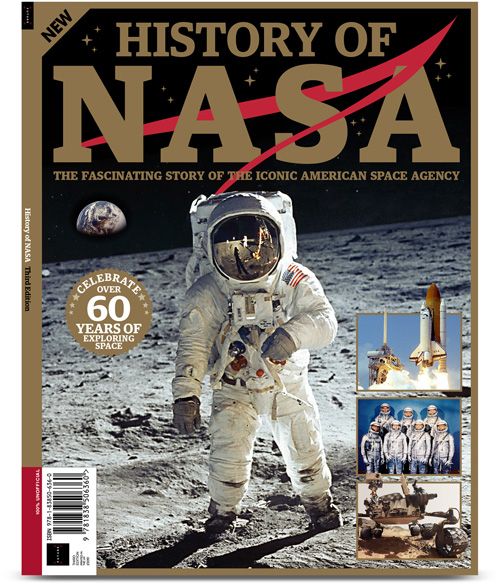 History of NASA: $22.99 at Magazines Direct
Discover the story of how and why NASA was created, its greatest triumphs, darkest days, and of the times it exceeded all possible hopes. A tale of adventure, heroism and resourcefulness, learn of the space agency's greatest achievements and how — over six decades — the organization has consistently and tirelessly devoted itself to its founding principle: that "activities in space should be devoted to peaceful purposes for the benefit of all humankind".  View Deal
On This Day in Space Archive!
Still not enough space? Don't forget to check out our Space Image of the Day, and on the weekends our Best Space Photos and Top Space News Stories of the week. 
Email Hanneke Weitering at hweitering@space.com or follow her @hannekescience. Follow us @Spacedotcom and on Facebook. 
Join our Space Forums to keep talking space on the latest missions, night sky and more! And if you have a news tip, correction or comment, let us know at: community@space.com.
Hanneke Weitering is an editor at Space.com with 10 years of experience in science journalism. She has previously written for Scholastic Classroom Magazines, MedPage Today and The Joint Institute for Computational Sciences at Oak Ridge National Laboratory. After studying physics at the University of Tennessee in her hometown of Knoxville, she earned her graduate degree in Science, Health and Environmental Reporting (SHERP) from New York University. Hanneke joined the Space.com team in 2016 as a staff writer and producer, covering topics including spaceflight and astronomy. She currently lives in Seattle, home of the Space Needle, with her cat and two snakes. In her spare time Hanneke likes to explore the Rocky Mountains, basking in nature and looking for dark skies to gaze at the cosmos. 
Home
Content Marketing
Digital Marketing Strategy
Landing page
News
PPC
SEO
Social media
WordPress web development